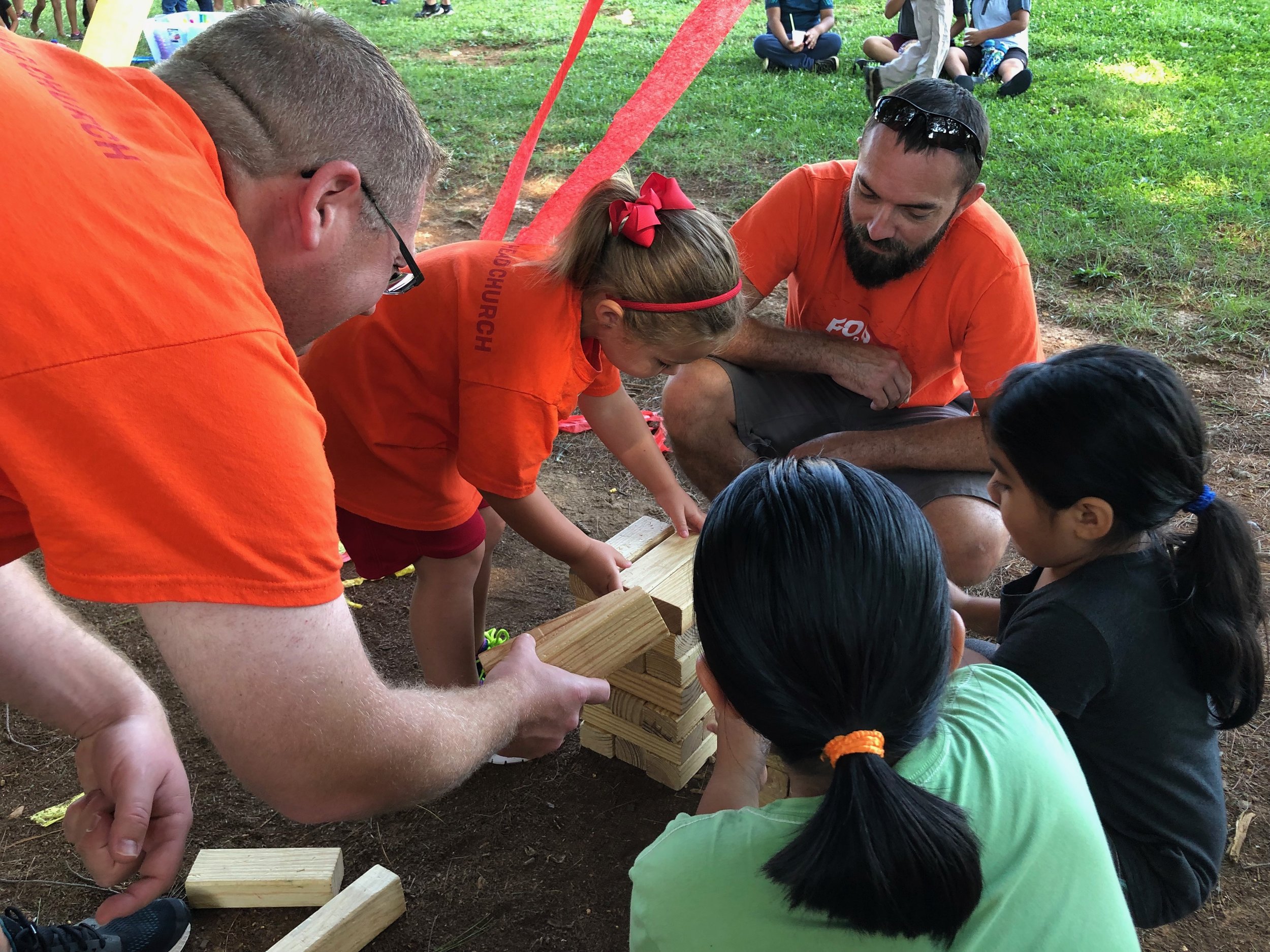 HELPING PEOPLE TAKE THEIR NEXT STEP WITH JESUS
OUR MISSION:
There's only one mission for any local church. After His resurrection, and before He ascended into heaven, Jesus told His followers to make other disciples. That simply means that those who believe the gospel should live out His teachings as we pursue relationships with God, with those inside the church, and with those outside the church.
Our passion is to make more disciples of Jesus Christ. As followers of the teachings of Jesus, we never stop maturing. Maturing is the process of growing and being transformed into His image in the way that we live. Jesus told His first disciples to make other disciples. Paul told Timothy to take what he had learned and teach reliable men who would keep passing the truth on. We're all called to multiply the movement of the gospel through our world. In Matthew 4:19, Jesus said to Peter and Andrew "Follow me, and I will make you fishers of men." By clinging to Jesus and His words, He promised to mature them and that they in turn would fish for more followers.
We often use the term relational discipleship, by which we mean spiritual growth occurring in the context of relationships, often through home groups. This is marked by one disciple maker or leader (or couple) intentionally making disciples of others. This does not happen only through church programs, but often home group relationships or men's and women's studies are the launching pad for relational discipleship.
In our Sunday worship gatherings and in relational discipleship environments, you'll see come core values emerge in the look and feel around here. Those are: